Seo is an on-going process that brings organic traffic to the website whereas WordPress SEO plugins help the websmaters to optimise the website's structure & code for the search engine spiders. These plugins perform many changes and serve various purposes for the users to modify their pages. Even though a lot of WordPress SEO plugins free exist, users must choose the perfect one.
We have listed out the top 10 best SEO plugins for WordPress, such as rank math, smush, lazy load, add to any, classic widgets, etc. These best wordpress seo tools are free and permit web administrators to simply amend certain website components. These include a set of tools and forms to make it more optimized.
So, let's just explore the best SEO WordPress plugins you can use for free and boost your website traffic.
10 Best SEO Plugins For WordPress:
Top 10 SEO plugins for WordPress make any user's task easier. It allows them to generate more traffic and keep the users engaged on their website.
1) Rank Math (Generally used to check the overall SEO)
Rank Math helps in optimizing the on-page SEO  and it is one of the best SEO tools for bloggers
and its high-powered and simple characteristics. It's a one-time installation that gives additional features such as schema (structured data), local SEO, image SEO, internal link suggestions, creating site map, and many more that helps WordPress work smoothly. That is why it is one of the important SEO plugins.
2) Smush (It is used for compressing the images)
WP Smush is one of the free SEO plugins that compresses & optimize the image by protecting the quality of the image.
Smush sends you an email as soon as the optimization of an image is complete. It makes the image compact that ultimately increases the website speed.
3) Lazy Load (This plugin helps in opening the page faster)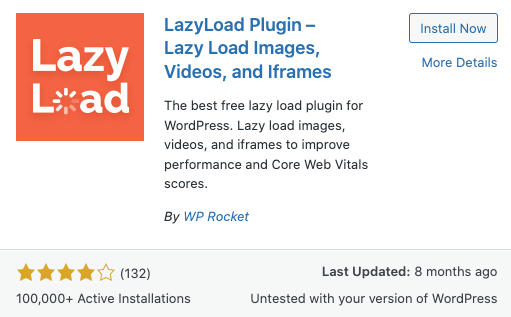 Lazy Load is an important SEO plugin for WordPress. It alludes to the method of being patient to load the image on a website till they are wanted. This plugin is used to fasten your website. Besides, it also looks after thumbnails, text, and background pictures.
4) Classic Widgets (Customisation of widgets is possible with this plugin)
Classic widgets is an in-built plugin that enables the users to add the following widgets at sidebars, footer and header of a website. It will be carried, supported, and handled until 2024 or so long as required. It's a great option for users looking for SEO plugins free.
5) Wordfence (It detects malicious activities of a website)
Wordfence is one of the most popular and important SEO plugins for WordPress. It is a simple and free SEO plugin.
This plugin involves an apocalypse fire block and malware OCR device. It is constructed to secure WordPress.

6) Google Site Kit (It's a bundle of multiple google tools)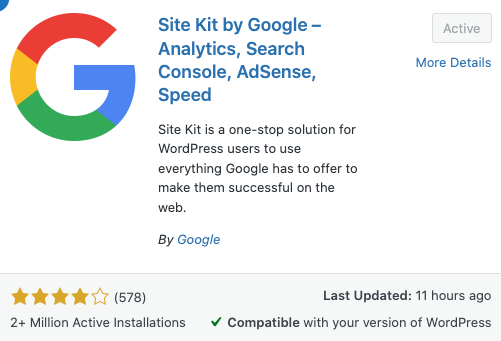 Google Site Kit is one of the best wordpress seo plugin, which is a bundle of different Google tools such as Google Search Console, Google Analytics, Google Adsence, Google Tag Manager, PageSpeed Insights & Optimize which is linked to wordpress that helps to show all the insights with the help of a single plugin. So it becomes easy and simple to see what is happening on your website with one click.
7) Wp Form (It's an online form builder)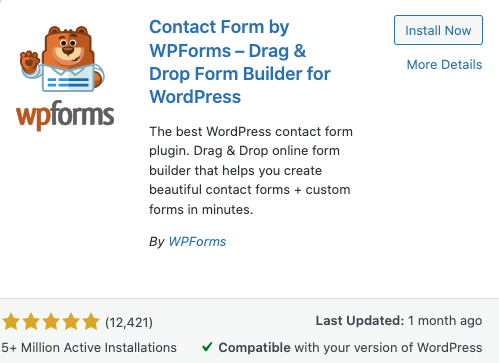 Wp Form is a contact form plugin. It permits to design the attractive contact forms, consent forms, settlement forms, or payment forms. The Wp form is a free WordPress plugin that helps in creating forms professionally, mobile friendly by using the unique responsive layout editor.

8) Elementor Page Builder (Build the website with easy drag & drop features)
The Elementor page builder is a copy-and-paste website builder plugin for WordPress that applies on any subject matter and permits you to design and improve pages without code along with a visual editor. The Elementor page builder is an ultimate solution to control every feature of a website design with the help of a single plugin.
9) MonsterInsights (The best Google Analytics plugin for WordPress)
MontserInsights is one of the greatest Google Analytics WordPress plugins for SEO. Through MonsterInsights, you can simply link your WordPress site to Google Analytics with a few clicks that uncover the insight related to the number of visitors and keeps track of activities performed by them on the website. 
10) Updraft (It is used for migrating the data to remote storage)
Updraft lets a WordPress site plan a backup to migrate the data to a remote storage like Google drive. It makes the restoration process of the same data easy. Also, it never creates any issues restoring the information for all WordPress backups. That is why it is one of the best SEO plugins 2023.
Wrapping It Up!
The above SEO WordPress plugins are the best and most important plugins that provide you with an aggressive edge and powerful characteristics. However, some of the top free SEO plugins compress the image while protecting the quality.
These SEO WordPress plugins include various options, such as restoring information and compressing images while protecting the quality of the image. In addition, these are the most popular and important SEO WordPress plugins with various facilities like speeding up the website and looking after the thumbnails, text, and background. Some of the plugins also allow a drag & drop arrangement and creating & customising the pages you need.
 While some plugins are free and some have paid subscriptions. However, the ones discussed here offer a free way for users to run a website smoothly.