Social media has become so powerful tool for personal branding and grabbing opportunities.
Especially, Twitter and LinkedIn are the top professional social media platform, where you can connect to the leading influencers of your choice.
And learn from their experience. But, do you know that these influencers were just normal people when they did have not such a reach? And followers?
So, it would not be fair if I say they just become influencers to inspire people. Isn't it?
Well, the answer is no!
So, why do they become influencers, and what are the advantages one can have by building their personal branding?
Let's move on to the answers but before that go through the key points we are going to discuss in this blog…
Today we are going to cover five healthcare influencers' journeys that can trigger you to build your personal branding.
So, if you are a healthcare professional and looking to increase your network around the different healthcare experts and organizations then this blog is the perfect fit for you.
Disclaimer: We are not discussing the tricks on How to become an influencer on social media. This blog will help you understand how building a personal brand can help you grab opportunities and build a network.
So, keep your phone silent for 3 minutes and without any interruption let's get started…
#1 Kevin pho, MD: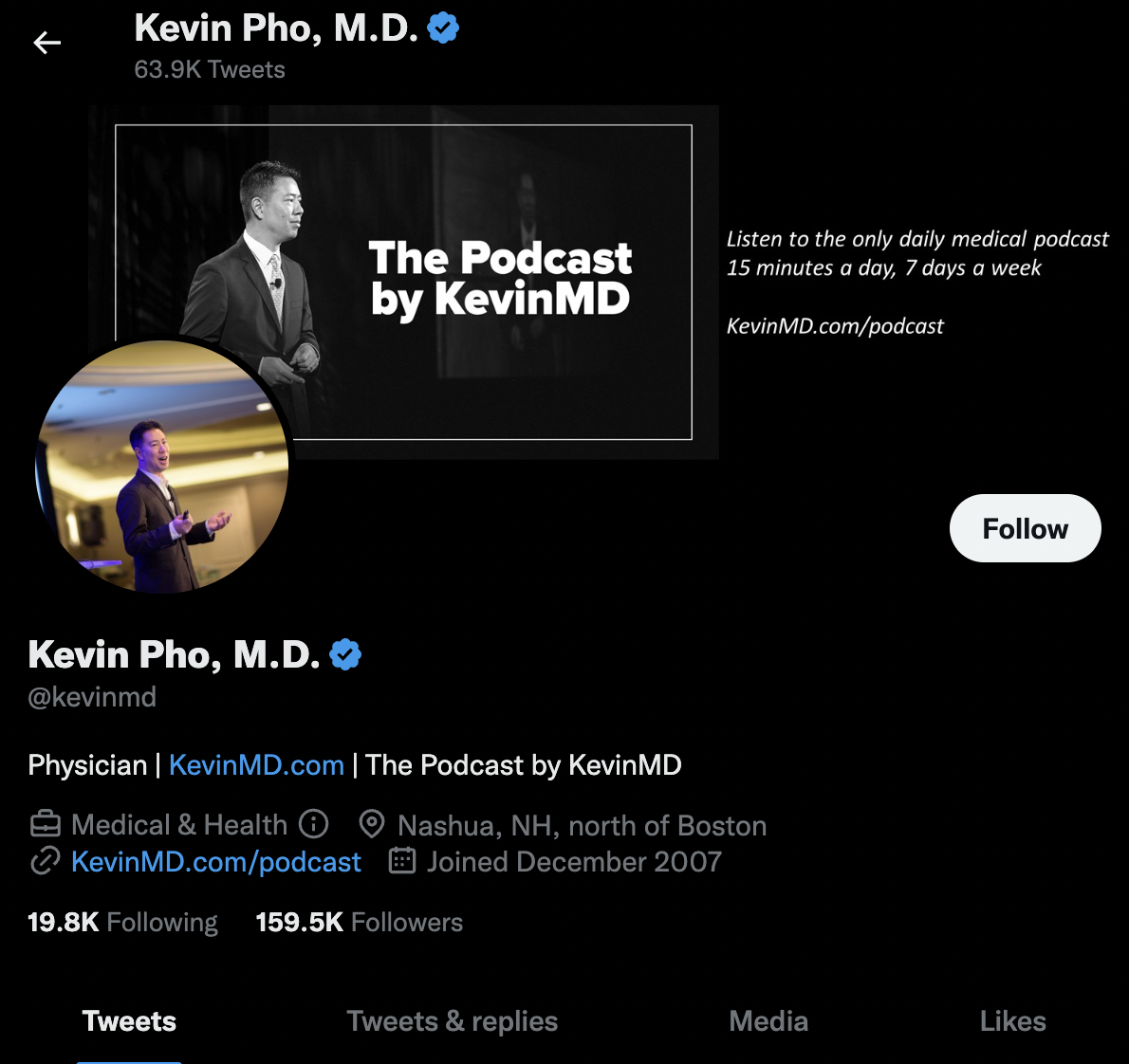 Image Source: Kevinmd Twitter
Kevinmd is a board-certified internal medicine physician in practice. He is also a national media commentator and a social media guide for doctors and other medical professionals.
Furthermore, he is the founder and editor of KevinMD.com, where he also shares digital strategies for social media, his pages have generated over 3 million views every month which also helps to increase his followers by 1500000 on Twitter and Facebook.
As a healthcare influencer who is always in the spotlight of social media, he interviewed with top channels like CBS evening news and New york times. Hence, he also shares his story and journey through social media.
#2 Sanjay Gupta
Image Source: Sanjay Gupta Twitter
Sanjay Gupta is an associate professor of neurosurgery and chief of Grady memorial hospital and associate professor at Emory University in Atlanta.
Furthermore, He is a Time magazine columnist, a CBS News contributor, and CNN's chief medical correspondent.
He is the author of three widely read books: Monday Mornings, Cheating Death, and Chasing Life (2012). Dr. Gupta earned his medical doctorate from the University of Michigan Medical School and his undergraduate degree from the University of Michigan.
Apart from this, he is a social media influencer with more than 2.4 million followers. And a speaker who talks about medical topics through his appearance on multiple television shows and on social media as well.
#3 Doung Ulman
Image Source: Doug Ulman Twitter
Doung Ulman is a cancer survivor, who have been diagnosed with cancer at 19. He is dealing with healthcare from a very early age. So far, he decided to dedicate his life to helping people who are suffering from cancer by working with multiple cancer organizations for more than 17+ years.
Meanwhile, he joined Pelotonia in November 2014 as a president and chief executive officer. In addition, he also serves as an advisor to the Ohio state university comprehensive cancer center.
However, he is actively spreading awareness about healthcare by connecting with more than 855K followers on his social media. Which helps him to share his voice.
And, If you want to know about his opinion regarding healthcare then watch these videos for a better experience.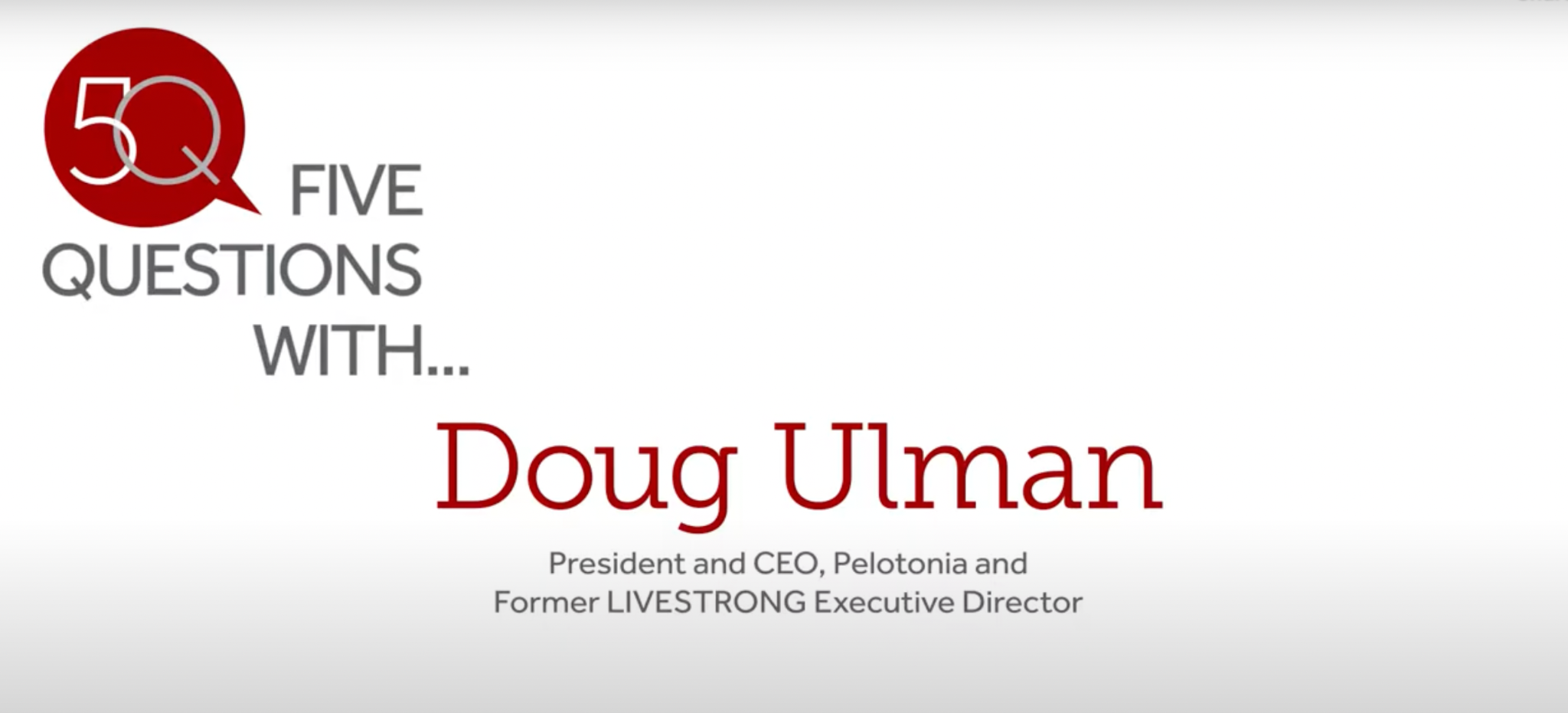 Youtube: Stony Brook University
#4 Mike varshavski
Image Source: Dr. Mike Twitter
Mike Varshavski is professionally known as Doctor Mike. He is a Russian-born American internet personality. He went viral when he was featured in BuzzFeed.
In 2015, Varshavski introduce a foundation called limitless tomorrow to help students in getting scholarships.
Furthermore, he spread awareness about humanitarian organizations to save child's hearts by posting posts on social media and donating $50000 worth of masks during the pandemic situation and several other donations till now.
Although, social media helped him many times to raise his voice during his journey and he was able to attract more than 350K+ followers on Twitter.
#5 Glen Gilmore
Image Source: Glen Gilmore Twitter
For his leadership during the anthrax crisis in America, Gilmore was praised by TIME magazine as a "man of action" and by the New York Times as a "national hero." He presided over the NJ League of Municipalities' Task Force on Economic Development.
He is also the author of the famous book "Social media law for business: A practical guide for using Facebook, Twitter, and Google."
Furthermore, he is an international speaker and provides digital transformation solutions and training at Fortune 500.
Although, platforms like Twitter helped many influencers just like Glen Gilmore to raise their voice and connect with different people and build their careers.
What are the advantages of personal branding? How it can support you in your journey?
As a healthcare professional an individual is always looking to work with various top brands. But it's not that simple. If you need a job in a top organization you must have a social media presence which the recruiter looks for. Which also shows how much active you are in your career and with your ambitions.
You can learn from these influencers how they become and it totally changes their career.
As a result, building personal branding is not just for becoming famous. It helps a lot to connect with new people who are more experience than you and can learn a lot of new things while connecting with them. Which also opens the door to new opportunities for you.
Here are a few key advantages of building a personal brand
Grab opportunities
Build a network
Increase credibility
Attract more talent
Enhance your capabilities
Boost confidence
Achieve goals
However, being a healthcare professional utilizing technological tools like social media, telemedicine, and medical practice management software can help you in your professional journey
Final words
Although, by becoming an influencer you can become a positive role model in the lives of others and serves society by raising your opinions and voice.