Dubai is a city with several options for entertaining children of all ages. There is something for everyone, whether you are looking for an indoor play center, theme park, outdoor adventure, or cultural experience.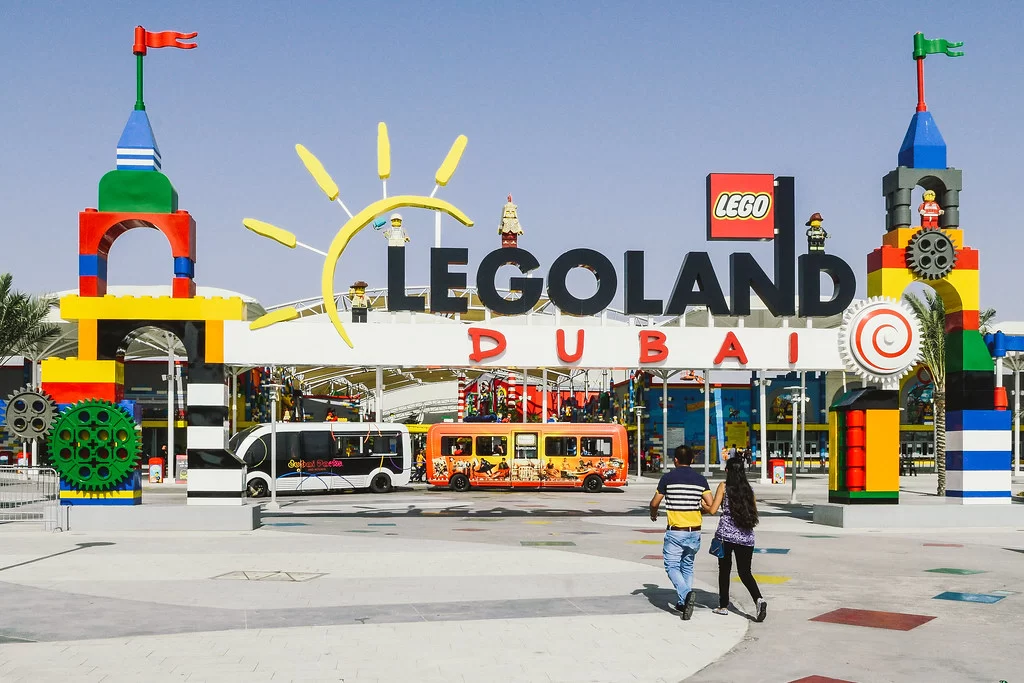 Some of the top Dubai kids activities are guaranteed to keep them occupied and happy.
1. Indoor activities: There are many indoor play places in Dubai where kids can run and have fun without worrying about the weather. Adventure HQ, Cheeky monkeys Dubai, Fun City, and PlayNation are three options that often come up in conversation. Playground equipment, trampolines, and obstacle courses are commonplace in these facilities, along with video games and educational programs.
2. Some of the world's most thrilling theme parks can be found in Dubai, including Legoland Dubai, IMG Worlds of Adventure, and Motiongate Dubai. These amusement parks have numerous rides and attractions, in addition, to live shows and delicious food. Children of all ages will love these, so you can buy them with confidence. Taking the kids to KidZania is one of the coolest things to do in Dubai. This indoor amusement park is fashioned around a miniature city, with roles and occupations for children to try out. They can practice for careers like those in medicine, firefighting, and aviation. In addition to its natural beauty, the park is home to a number of entertaining facilities, including a mini-golf course, a bowling alley, and a movie theater. The park aims to teach kids more than just how to have fun; it instills in them the social and problem-solving skills that will serve them well throughout their lives.
3. Dubai is home to many kid-friendly outdoor activities, including the following. In addition to the amazing water and light show that is the Dubai Fountain, other popular options include the kid-friendly Dubai Creek Park, where they can go bicycling, rollerblading, and play on playground equipment. There are many kid-friendly parks in Dubai.
Dubai Creek Park is a well-liked recreational area. Animals as diverse as flamingos and peacocks call this park on the banks of Dubai Creek their home. The park also features a lake where kids may go boating, as well as several places to eat and drink. In addition to the Dubai Miracle Garden, the Dubai Garden Glow is a fantastic park for children since it comes alive with lights after dark. The park also features many hands-on attractions, such as a dinosaur park and a neon-lit playground. Another fantastic choice is a trip to the Dubai Safari Park, which features exotic creatures worldwide.
One can explore Dubai's frame to witness the world's biggest frame structure. Dubai frame tickets start at AED50.
4. Cultural Attractions: There are several family-friendly cultural attractions in Dubai. The Dubai Museum, which houses numerous displays of Dubai's history and culture, is a popular choice among tourists. The Heritage Village is another excellent choice; it preserves and displays numerous examples of Dubai's historic architecture and way of life.
5. Dubai features many of the world's most fascinating science museums, including the Dubai Science Museum with its wide variety of hands-on displays that delve into various scientific topics. The Dubai Planetarium is another fantastic option; it houses a number of hands-on displays that delve into the mysteries of the cosmos.
6. Wild Wadi Water Park and Aquaventure Waterpark, two of the world's top water parks, are both located in Dubai. There is a diverse selection of water rides and attractions, as well as other forms of entertainment and food, available in these parks. Children of all ages will love these, so you can buy them with confidence. The Wild Wadi Water Park is an absolute must for families with children who enjoy being in the water. One of Dubai's most recognizable landmarks, the Burj Al Arab, can be found just adjacent to this open-air water park.
There are a number of water slides, a lazy river, and a wave pool at this water park. A shallow pool with miniature slides and a play area are available for the younger set. There are numerous places to eat and drink in the park, making it perfect for a day trip with the kids.
7. The Dubai Mall is another fantastic destination for families in Dubai. Numerous family-friendly attractions may be found in this enormous shopping area. Kids may burn off some energy in the play area, explore the underwater world in the massive aquarium, or go for a spin on the ice in the massive indoor rink.
8. Taking in the sights at the Dubai Fountain is another favorite pastime for families in Dubai. This massive fountain anchors the Burj Khalifa, the world's tallest building.An amazing light and music show complements the synchronized fountain. The colorful patterns and vertical streams of water will mesmerize children.  When the lights are on at night, the fountain becomes a magical place that children will want to visit.
9. Animal-loving children should not miss a trip to the Dubai Zoo. There are many different species of animals at the zoo, from lions and tigers to monkeys. In addition to the animals, visitors can enjoy a range of hands-on experiences at the zoo, such as the petting zoo and the bird show. The zoo is perfect for families because it offers both a playground and a café.
10. Last but not least, among the kids activities in Dubai, the Dubai Desert Conservation Reserve is an incredible place to visit. Wildlife, such as camels and oryx, roam freely in this protected area. Riders can ride camels, sandboards, and quad bikes inside the reserve's expansive grounds.. With its many dining and drinking options, the reserve is perfect for a day trip with the kids.
Conclusion:
In general, families with children of any age will find much to do in Dubai. Everyone may find what they are searching for in this city, whether that is indoor play centers, theme parks, outdoor kids activities, cultural experiences, science museums, or water parks. Make sure to enjoy the most of your time in Dubai with the kids by taking them to some of these attractions.